Only four left!
Publié le 16 November 2018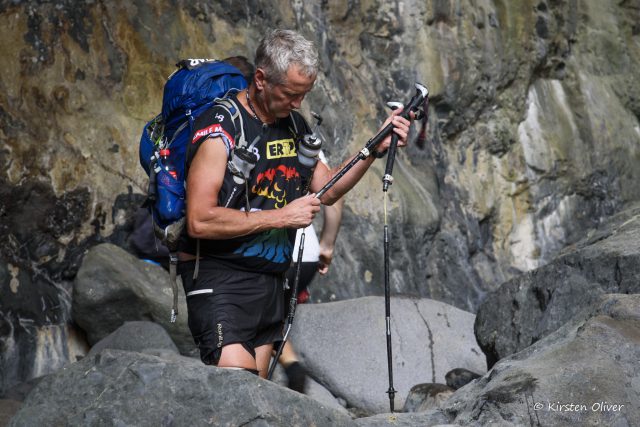 Daniel Masy, Team Belgium (48).
There are only four teams left in the race this morning, including the Belgian Team Belgium and the local adventure team, Run Zourit, who will cross the finish line at the Corail village around 10am. Led by the legendary Daniel Masy, who competed in the 10 Raid in France and several Raid Gauloises – at the origins of the sport – the Belgians are regulars of adventure races. The Reunionese team Run Zourit, for their part, are running a magnificent race. Indeed, they might be amongst the last ones to cross the finish line but they have competed the entire course, which puts them in the Top 30 of this Adventure Racing World Championship. It is a real achievement that Olivier Gautier, Thomas Barbereau, Loïc Hue and Alexandra Renaud have done there.