Official Partners

Bourg-Saint-Maurice, located in Savoie's department, in the Tarentaise vallee, stands at Alt. 840m, alongside river Isère. It's highest peak is l'Aiguille des Glaciers at Alt. 3 816m. Regarding it's well-known skiing resort, Les Arcs, it provides each winter, one of the biggest skiing areas in Europe. In winter or summer, you'll be able to practice forest skiing, freeriding, then MTB, trail, hikes in the mountains …. With an outstanding view on the Mont Blanc.
" Les Arcs-Bourg Saint Maurice has always welcomed the world's largest sporting events. So naturally, our destination has been chosen to host the Raid in Francz 2021, next year from 23 June to 2 July. This multisport race is unique and a remarkable adventure which is truly in line with the values of Les Arcs-Bourg Saint Maurice. Our destination is indeed a 'base camp' for outdoor sports, benefiting from a varied and extraordinary environment. Les Arcs-Bourg Saint Maurice is also a pioneer of multi-activity in the mountains".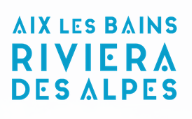 Aix-les-Bains is a health and spa resort located in Savoie's department. Main entrance to the Massif des Bauges and on the shores of lac du Bourget, wildest natural lake, entirely coming from glaciers, the resort is considered as one of the oldest cities in Savoie. Known for its hot springs, the town used to be haunt by the wealthy and royal families after World War I. Now, the city develops various activities noticeable by the Aix-les-Bains Riviera des Alpes brand.